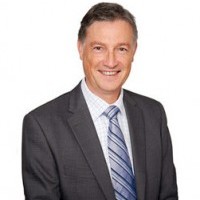 8 December 2016
The Baumgartner Group is delighted to announce the launch of Baumgartner Financial Services (BFS). This new service offering marks a strategic step forward for our firm as we continue to expand and strengthen our professional capabilities and service offering to clients.
Based in the Baumgartner Group's Kew offices, BFS will have a focus on providing strategic financial advice encompassing the following core services:
Wealth accumulation
Personal risk assurance
Debt and cash flow management and,
Retirement planning.
Through our professional networks and referral partners, BFS can also offer additional services such as finance broking, estate planning, age care consulting and family office support. BFS will work in conjunction with other members of the Baumgartner Group to provide a seamless and holistic service that champions the group's vision of "successful relationships".
As part of this launch we are thrilled to introduce Brad Hunt, who will head up BFS. Brad is a Chartered Accountant and a Certified Financial Planner. With over 15 years' experience in the financial services industry, he joins us from William Buck where he spent the last 6 years as a senior member of their wealth advisory team.
We are excited about this new venture and welcome the opportunity to provide further support and value to our clients.
If you would like further information, or to arrange an initial complimentary consultation, please contact:
Brad Hunt b.hunt@baumgartnerfs.com.au 03 9851 9024;
The inaugural newsletter of BFS can be viewed here.
BFS is a Corporate Authorised Representative #1249364 of Interprac Financial Planning, an Australian Financial Services Licensee. AFSL 246638.
Author
Managing Partner
David is the founder and current managing partner of the Baumgartner Group. David's career began at Ernst and Young, where he established a solid accounting and advisory background. Combining this with his own experience in business, David has emerged as a leader in the business advisory industry to small and medium enterprises.