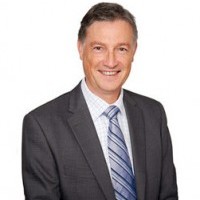 24 March 2016
We would like to announce the retirement of Katrina Foster as a partner in our tax and business services team from 1 July 2016.
Katrina Foster first joined David Baumgartner in the fledgling practice of Baumgartner Partners over 20 years ago. She became a partner on 1 July 2001 and has played an important role in the firm over the years as it continued to grow, including being heavily involved in the relocation of the firm from Camberwell to Kew in 2011.
Katrina's ability to nurture client relationships, her business acumen and her attention to detail will be missed.
In her retirement Katrina aims to stay out of public practice and make the world a better place by engaging her considerable skills assisting the not-for-profit sector.
As many of our clients and colleagues may have noticed, we have continued to recruit additional team members in key roles across the firm over the past 12 months. This strategy has been intended both to support ongoing growth and to ensure there is a seamless experience for clients on Katrina's departure. For those who have not been introduced by Katrina to their new contact point within the firm, contact shall be made over the next couple of months.
In honour of Katrina's service and to mark her retirement, we shall be hosting an evening of finger food and champagne closer to 30 June, which current and past staff and clients will be invited to attend.
Author
Managing Partner
David is the founder and current managing partner of the Baumgartner Group. David's career began at Ernst and Young, where he established a solid accounting and advisory background. Combining this with his own experience in business, David has emerged as a leader in the business advisory industry to small and medium enterprises.