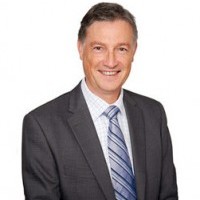 23 September 2016
The federal government recently abandoned its proposed $500,000 lifetime limit on certain superannuation contributions. New rules are planned from 1 July 2017, with a limited window remaining to make contributions under the more generous rules currently in place.
With the federal government abandoning its policy, announced as part of the 2016 federal budget, to introduce a $500,000 lifetime cap for non-concessional contributions, and announcing proposed new rules to apply from 1 July 2017, are you clear on what non-concessional contributions you can make to superannuation now?
Non-concessional contributions are contributions that are made to super from after-tax income or savings.
Instead of going forward with its proposed $500,000 lifetime cap on after-tax contributions, the Government has decided to go back to the current rules for after-tax contributions but with a lower annual limit of $100,000.
This will now allow people to:
make non-concessional contributions of up to $100,000 per year
bring forward 3 years' worth of contributions into a single year (allowing you to contribute up to $300,000 in a single year) for under 65s.
The ability to make non-concessional contributions will also be limited to people who have a total superannuation balance less than $1.6 million, tested at the start of a financial year.
If you are aged 65 or over, you will still need to pass the "work test" to contribute to your super and cannot bring forward 3 years' non-concessional contributions to the current year.
The new rules will apply from 1 July 2017. This means that for the current 2016-17 financial year people can still make non-concessional contributions of up to $180,000, or $540,000 where the bring-forward concession is available. If the government is successful in passing the proposed changes, this will be the last chance for many people to take advantage of the higher contribution thresholds currently available.
How can we help?
We can provide advice on the current and proposed rules, and assist in devising a tax effective strategy for you.
If you need assistance or advice with any aspect of making after tax contributions to superannuation, please get in touch with David Baumgartner dkb@baumgartners.com.au or Aaron Fitchett af@baumgartners.com.au to arrange a time to meet so that we can discuss your particular requirements in more detail.
Author
Managing Partner
David is the founder and current managing partner of the Baumgartner Group. David's career began at Ernst and Young, where he established a solid accounting and advisory background. Combining this with his own experience in business, David has emerged as a leader in the business advisory industry to small and medium enterprises.