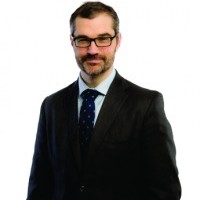 23 September 2019
We are delighted to announce the appointment of Alex Vrahos as a Principal in our Business Services team from Monday, 23 September.
Alex joins us from McLean Delmo Bentleys where he was an Associate in Business Services, working with complex high net worth client groups and small to medium sized enterprises. Alex brings a wealth of experience with strong business acumen and tax expertise having worked in senior leadership roles within the mid-tier accounting sector and international experience as a Finance Manager at PwC in London.
"Alex's appointment is a key step forward for our growing Business Services team" says Aaron Fitchett, head of Baumgartners. "We have real alignment with Alex and are looking forward to the relationship-focused, technical approach that he will bring to the group.", he said.
Alex believes when people think of accountants they don't often think of deep, holistic relationships but that's what Alex enjoys most about the work he does. He loves getting to know clients, understanding what's happening in their businesses and fully identifying their overall goals - both financial and those more far reaching than just monetary. Alex believes this makes a real difference in providing the right advice and having a positive impact on our clients' businesses.
We are sure clients will welcome Alex's fresh, informed and well-rounded approach to business and tax advice.
Author
Partner
Aaron is the tax partner at Baumgartners. He is a Chartered Tax Adviser with 18 years' experience advising private and corporate clients on a wide range of tax and commercial matters. Aaron also represents clients in disputes with the Australian Tax Office and state revenue authorities. Aaron holds a Master of Taxation from UNSW and is an active member of the Taxation Institute of Australia.